Do you find yourself longing for a vacation from your daily life? Look only at our holiday home rentals! Here are the top 10 reasons why one of our holiday rentals is the best choice for your next trip:
01. Room and ease
Staying in one of our spacious and convenient holiday home rentals will allow you to make the most of your vacation and provide you with the space and privacy you need. If you have more room to walk about, you will have greater ease and comfort overall. Our vacation homes also come equipped with all the contemporary conveniences necessary to make you feel right at home, such as well-appointed kitchens, cozy couches, and high-quality linens and towels.
02. A Place to Stay
With our holiday home rentals, you can enjoy the comforts of home while you're gone. Our rentals have everything you need to feel right at home, whether visiting with family or friends. Our rentals are made to make you feel relaxed and at ease, from the cozy living rooms to the big bedrooms.
03. Unique Experiences
Thanks to our holiday home rentals, you won't find events like these elsewhere. Our vacation rentals have amazing views and unique designs that will make your trip unforgettable. We have the right rental for you, whether you want a beach cottage or a mountain cabin.
04. Confidentiality and safety
We know that when you're on vacation, you want to relax and have fun without thinking about safety. Because of this, we care a lot about our guests' privacy and safety. Our vacation homes have high-tech security systems that keep you safe and give you privacy. You can relax knowing that your things and personal information are safe with us.
05. Value
Compared to regular hotel stays, our holiday home rentals offer unbeatable value. Our rentals give you more for your money because they have more room, privacy, and amenities. Plus, our prices are low, and our booking choices are flexible, so you can find a rental that fits your budget.
06. Convenience
Our holiday home rentals are in some of the most sought-after places in the world, so you can enjoy all the sights and sounds without having to drive a long way. Also, our rentals have everything you need to make your stay as easy and comfortable as possible. We have everything you need, from fast Wi-Fi to a laundry room.
07. Local Experience
When you stay with us, you can learn about the local customs and way of life. Our vacation homes are in beautiful, diverse neighborhoods where you can meet locals, try new foods, and discover the area's unique sights. We give you unique suggestions and tips to help you get the most out of your stay and make it an experience you'll always remember.
8. Good for families
With enough room and amenities to keep everyone entertained, our holiday home rentals are ideal for families. Our rentals have everything you need for a great family trip, like fully stocked kitchens, game rooms, and pools. Our services and safety features are for kids, so you can rest easy knowing your kids are safe and happy.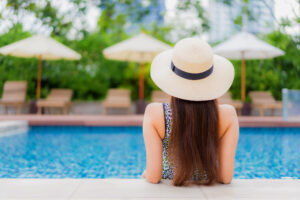 9. Safety
We regularly maintain and clean our holiday home rentals to ensure a safe and healthy setting for our guests because we care about your safety. You can relax knowing your holiday rental is clean, safe, and comfortable. Also, our customer service is open 24/7, so you can always contact us with any questions or concerns.
10. Great Value
Lastly, our holiday home rentals are a great deal for the money. When you stay with us, you get a home with all the services you need for a fraction of the price of a hotel. Also, you'll save money because you won't have to eat out as much because you can cook your food. Our homes are great for families and groups because they have a lot of room, are private, and are cheap.
Conclusion
In closing, there are many reasons why our holiday home rentals are the best choice for your next trip. We give our guests the best possible experience, from big, comfortable rooms to personalized suggestions and flexible booking options. So why hold out? Book your vacation rental home today and start planning your dream trip!