Over the previous decade, Dubai has witnessed significant expansion and transitioned from a Bedouin town to a global standard. As the top oil provider, you can imagine the money pushed by the UAE tycoons into making Dubai a worldwide leisure and entertainment centre.
The city runs for around 25 kilometres and provides unique possibilities for local and international travellers to experience innovation like never before. Besides being a world-renowned shopping destination, there are numerous other unique and beautiful things to do in Dubai. Here are the most okay distinctive and premium things to do in Dubai.
Dubai, famous for its futuristic concepts and construction that breaks records, has raised the bar to an extremely high level. This bustling metropolis in the Middle East is a city of superlatives that makes the most of every chance to stand out from the crowd, from its breathtaking shoreline to its skyscraper-studded skyline.
Explore the expansive beachfront of Dubai, complete with its opulent mansions and resorts, or go out into the desert, just outside your door. The sparkling metropolis offers visitors an intriguing combination of richness and heritage that draws them in with its blend of historic allure and cutting-edge elegance. You will have difficulty finding a location that allows you to both go back in time and view forward into the foreseeable future simultaneously.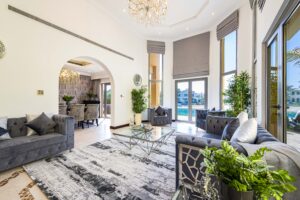 02. Luxury Things to Do in Dubai with Car Rental
This is not your typical rental car company or vehicle. Suppose you've fantasized about being behind the wheel of a supercar like the ones you see in movies, music videos, or social media postings by your favourite athlete or musician. In that case, Dubai is the place to be. There are hundreds of different models of sports cars available, and you can select one of them to take you on an exhilarating ride around the well-paved roads of this lovely city.
Instead of taking a taxi, riding in a minibus, or engaging a transport service to get you around Dubai, you may save money and maintain your dignity by driving yourself to your preferred location in Dubai.
03. Enjoy a private helicopter ride
There is nothing quite as exhilarating as seeing a bird's-eye perspective of the most traveled to location on the whole planet. Because each new fact about Dubai reveals something more fascinating than the one before it, you could find yourself wishing you could visit all of these locations at the same time. In this case, taking a helicopter tour of Dubai is your best and only choice.
You may take a stunning tour of this wonderful city with one of the many tour companies that provide helicopter rides. Their pilots are highly trained and experienced, and some of them also act as aerial tour guides. You should choose a supplier of helicopter tours in Dubai in the same way that you would select a luxury hotel: base your decision on your financial capacity and the value you get for your money. Transportation to and from your hotel is provided, and if you happen to be staying at the Burj Al Arab, you may be picked up and dropped off from the hotel's helipad as well. Isn't it amazing how handy it is?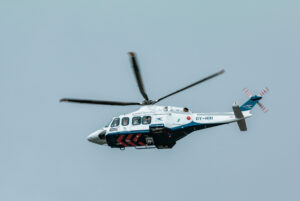 04. Dubai City Tour in a luxury cars
A private trip in a Rolls Royce will ensure that your sightseeing experience in the city is one of a kind. This is the epitome of elegance and comfort in a car, and it is the one that is in the most demand in Dubai. This time, instead of driving, you are able to choose whether to sit in the front or the rear of the vehicle, just like the boss that you are.
You can cruise around the city at your leisure while riding in the Rolls Royce, taking in the best views from both the ground and the sky, and stopping whenever you want at the world's most impressive retail malls, amusement parks, and museums.
05. Plan a Personalised Shopping Spree
Although Dubai hosts the most well-known shopping festival in the world, shopping is ingrained in Dubai's culture year-round. You may shop without needing to use your hands if you take advantage of the VIP service offered at each shopping mall, and there are even upscale carts available to transport customers from store to store. There are also a number of personal shoppers available, particularly at Dubai Mall in Downtown Dubai and the Mall of the Emirates, where you will be dressed to perfection by personal shoppers at Harvey Nichols. 
Other places in Dubai where you may find personal shoppers include: Both Bloomingdale's and Galeries Lafayette at the Dubai Mall carry high-end brands in their respective departments. One of the most popular places in the area to look for avant-garde and high-end fashion labels is City Walk.
06. Go on a VIP Desert Safari
A vacation to Dubai isn't complete without going on a desert safari at least once. If, on the other hand, you want to add a touch of opulence to your excursion across the desert, you may book a deluxe or VIP desert safari in Dubai. It lives up to its name because it gives you a lot of once-in-a-lifetime experiences, each of which provides you with an intimate look at the mesmerizing beauty of the Arabian Desert.
You would think that a private desert safari in a Mercedes G-Wagon on the property of a member of the Royal Family would be enough for most people, but some of our clients are looking for something more. You can take advantage of helicopter transfers to avoid the 45-minute drive to and from the desert; Steinway Grand Pianos with an opera singer on top of a dune at sunset; a classical orchestra around our oasis lake while you dine; and a choice of supercars for the drive back home from the desert. All of these experiences are available at the hotel.
07. Watch an Exceptional Show
The city of Dubai is widely regarded as one of the best destinations in the Arab world to see live performances, events, and shows of a world-class standard. Don't miss out on the La Perle by Dragone concert if you want to feel like you've reached the height of your theatrical experience, however. This Cirque du Soleil—style performance in Al Habtoor City will ensure that your evening in the city is one that you will never forget. The event will take place in a specialised aqua theatre, which is the first of its type in the area. After all, it is a large-scale live performance that incorporates the use of high-end technological effects, in addition to the courageous, death-defying actions that are performed by its outstanding actors. Included in this mix is music that hypnotises and gorgeous clothes.
08. Ski Dubai, Aquaventure, and At The Top are the three main attractions in Dubai.
You will get exclusive access to Ski Dubai, Aquaventure, and At The Top. You have a problem with crowded places, but do you really like the excitement and adventure that can be found at some of Dubai's most famous attractions? No worries, some of our clients just reserve the whole facility for themselves and their companions while they stay with us.
09. On the helipad of the Burj al Arab, a private dinner.
The highlight of your trip to Burj Al Arab should be a stunning view of Dubai when you drink some afternoon tea at extraordinary heights, regardless of whether you are staying at this luxurious hotel. The hotel is renowned for serving some of the most delicious teas in the world, including the world's greatest Sky Tea, Asian Afternoon Tea, and popular High Tea.
In the event that you stay at a separate hotel, make arrangements for a pick-up service from your location to the hotel as well as a drop-off service after your stay. While you are having your high tea, you will have the chance to talk to a number of other enthusiastic travelers. This will give you the chance to make new friends and learn about other places and things to do in Dubai.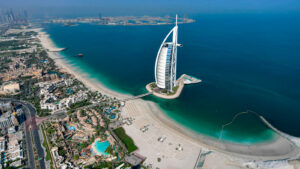 10.Balloon ride for two in a romantic setting
Flying in the desert in a hot air balloon at daybreak is an unforgettable experience. The vista is breathtaking and more than justifies the price of admission. However, on the day of the trip, you will need to get up early and take a minibus to go to the starting point of the ride. Again, the pilots here have an exceptional level of competence, which will ensure that your time in the air is one that you will never forget.
You will get the opportunity to see the trained falcons soar and glide happily up to 4,000 feet while you are in the air, and when the golden time comes, you will have a clear view of the sun rising over the Hajar Mountains. The journey comes to a close with a tour across the desert in a vintage Land Rover or any one of a number of other powerful desert vehicles available, followed by a brunch of gourmet cuisine. What a wonderful way to get your day off to a good start.
Top 10 Luxury Things to Do in Dubai
As we come to a close, we hope that this article has given you some ideas for how to make the most of your time in Dubai. So, if you're planning a trip to Dubai, be sure to incorporate any or all of the above activities; they guarantee an unforgettable vacation.